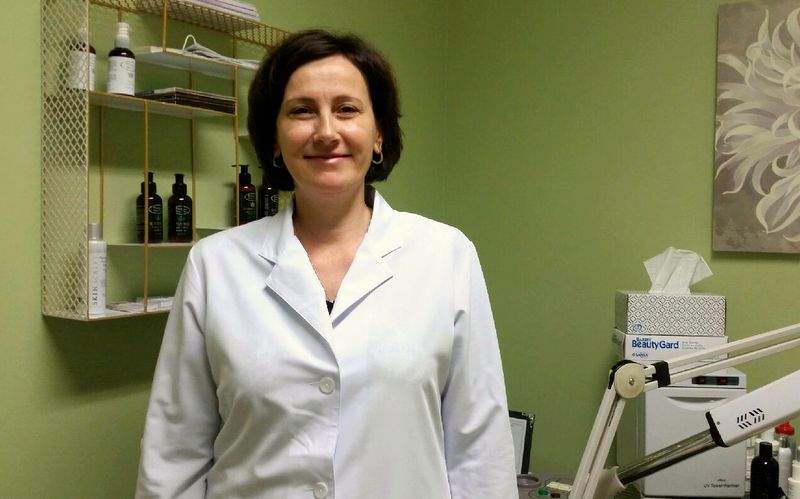 Call or text Olga Valeeva for an appointment at 248-884-8587.
Skin Care Menu:
Waxing services
Eyebrow Arch $15 Underarms $15-20
Eyebrow arch monthly $10 Full legs $60+
Lips $7-10 Lower legs $30+
Chin $10-15 Bikini $20+
Lips and Chin $15-20 Brazilian $50+
Eyebrows and Lips $15-20 Brazilian maintenance $40-50
Full Face $25-30 Full Arms $25-35
Forearms $20-30
Enhancements
Eyelash tinting $30 Eyebrow tinting $18
Eyelash & eyebrow tinting $45 Eyebrow waxing and tinting $20-25
Celluma frequently asked questions.
Celluma Advanced Light Therapy Works safely and effectively to treat facial wrinkles and adult acne. Will improve skin firmness and texture without abrasive chemicals or harmful UV-rays.
Celluma LED Treatment 40 min sessions
Treatment includes cleansing, exfoliation, 30 minutes under Celluma light panel, and customized serum of moisturizer and SPF.
1 session $50
4 sessions $180
6 sessions $240
For best results 2 treatments recommended per week for 4-6 weeks.
Celluma LED Facial 60 min $85
Facial includes cleansing, exfoliation, extraction (if needed), and 30 min Celluma treatment with hand moisturizing treatment and massage. Finished with a customized mask and serum of moisturizer and SPF.
Facials
Express Facial 30 min $35
This treatment includes cleansing, exfoliation, a customized mask and moisturizer.
Exfoliating Enzyme Facial 45 min $50
Resurfaces the skin and refines the pores by dissolving dead skin and providing a beautiful glow.
Teen Facial 45 min $50
Deeper , cleaner facial to reduce breakouts.
Anti-aging Facial 75 min $90 (monthly $80)
This stress reducing facial is designed to slow the aging process, brighten skin, and reduce wrinkles.
European Facial 55 min $80 ($70 monthly)
Enjoy traditional European techniques to beautifully smooth and refine your skin. Each treatment is customized according to your skin's needs with deeply hydrating results, leaving your skin glowing radiantly.
Acne Solution Facial 55 min $80 ($70 monthly)
Deep cleansing facial treatment that is excellent for oily or acne prone skin.
1- 4 Peel 30 min $50 ($45 monthly)
Improves fine lines, uneven skin tone, pigmentation, acne and acne scars.